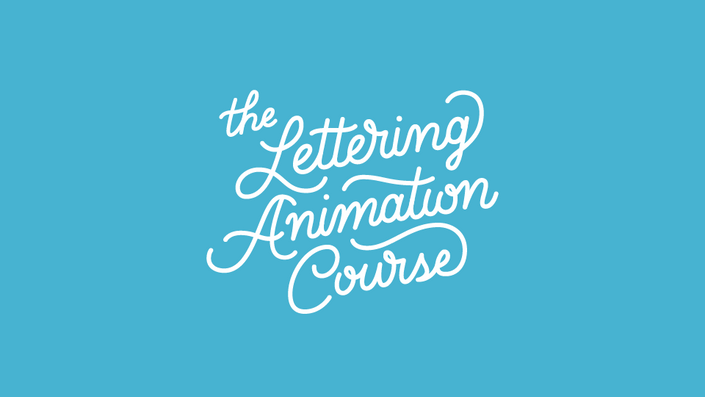 TLAC Beta (Summer '18)
Learn how to breathe life into lettering with incredible animation
Learn how to use After Effects to make awesome lettering animations in just 5 weeks!

This is an intensive course. Each week you'll learn a new lettering animation technique, get a Creative Boost lesson, and participate in a related challenge to put what you've learned into action.
Going through this course will give you the skills to make amazing lettering animations.
I have really fallen in love with animating custom lettering designs and I can't wait to show you what I've learned over the last few years. The lessons teach you all the fundamentals that I use to build my lettering animations. There are tons of tips and tricks to get your lettering animation skills ramped up.
It's difficult to describe the unique joy of bringing something to life with animation. (And on top of the mushy good feelings you'll get, you can charge good money to animate things for clients!)
What if I've never opened After Effects before?
Is this course going to be over my head?
Learn how to make lettering animations like these!
The lessons and challenges in this course will give you all the tools, techniques and creative ideas to create your own unique work similar to anything I've been making the last couple of years.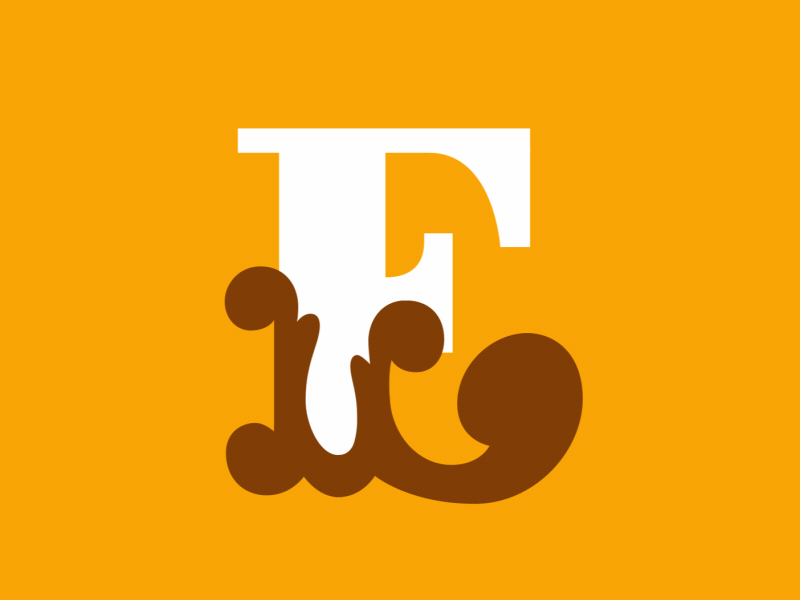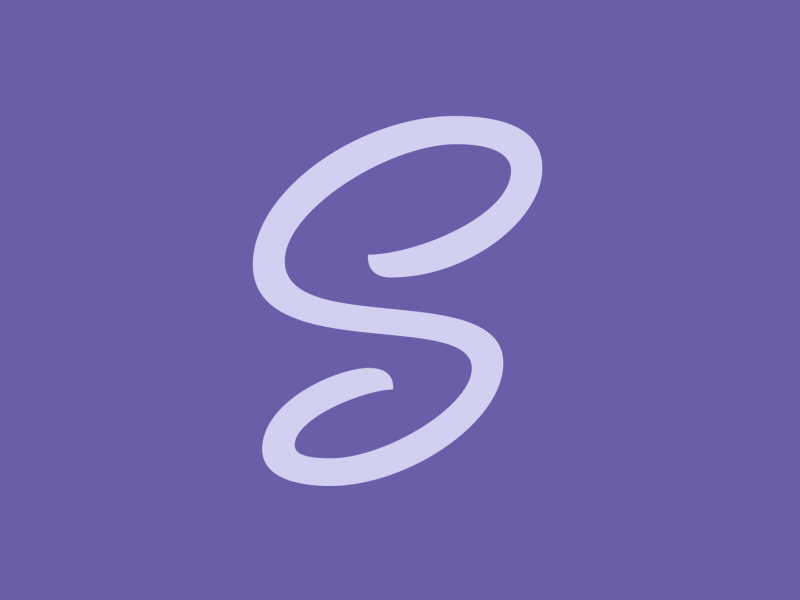 What do I get when I enroll in The Lettering Animation Course?
Access to all Modules and Lessons in the course

For 5 weeks, you'll get 2 sets of lessons each week of lettering animation techniques... these are the foundational skills I use for all of my lettering animations!
Write on effect pt. 1 – Monowidth lettering
Write on effect pt. 2 – Variable width lettering
Write on effect pt. 3 – Bouncy write ons
Natural looking bounces (ball bounces and more)
Morphing and sleight of hand
Looping (simple looping and creative looping)
2.5D (how to fake 3D in After Effects)
Textures (how to put the finishing touches on your work to make it pop)
Logo animation (using the same lettering animation techniques, we'll start animating logos as well)

Facebook group

Post your projects from the challenges
Get After Effects questions answered
Connect with all the other awesome people taking the course
Course Curriculum
Welcome to The Lettering Animation Course
Available in days
days after you enroll
Intro to After Effects: Bonus Module
Available in days
days after you enroll
Write on effect pt. 1 – Monowidth lettering
Available in days
days after you enroll
Forget the mountains of YouTube tutorials
There are so many cool things to learn out there! But with so many options and tutorials and blog posts, you end up bouncing from one to the next without focus... and another month and another year goes by and you don't feel like you've gotten as far as you wanted.
I know what that's like. When I decided that motion design/animation was going to be my thing, I had a difficult time putting the pieces together. I watched tutorial after tutorial, but there was something missing. Sometimes they were way over my head. Sometimes they were too basic. The missing piece was a guide.
Tutorials show you how to mimic someone's work.
A guide shows you the way to forge your own path.
I want to be that guide for you.
Enrollment will only be open for about a week
This will be a $600 course, but I'm running a special price for this Beta Course so you get it for 3 payments of $183 or you get $50 off of that if you pay in full.
That's a $100 discount for jumping in now and being apart of this final beta class.
Bonuses
I wanted to make this offer as compelling as possible, so I've jam packed this beta course with everything I've got. So as a thank you to all of you early purchasers, I've put some bonuses together.
Bonus #1
Intro to After Effects ($100 value)
The Intro to After Effects module is going to be sold as a separate course, I just wanted to make sure anyone new to After Effects doesn't get lost. It's a complex program, so I want to take you through all the basics you need to know and none of the stuff you don't.
Here's what's included:
After Effects Panels (getting to know the interface)
Understanding Compositions (and knowing when and how to pre-comp)
Timeline: Layers, Properties, and Keyframes (this is when we start animating)
Graph Editor (this is when we get those animations looking smooth)
Illustrator to After Effects (this is the workflow lesson)
Exporting (there are a million options, but here are the few you MUST know
Bonus #2
Coaching Program ($600 value)
Everyone who joins this beta session gets in on the Coaching Program. This is where you get critique on your projects and live videos each week from me.
Intro and exit call:

Intro call so I can get to know where you're at and tailor the live training to specifically touch on things that will be helpful for you
Exit call for 1-on-1 coaching and personalized After Effects training

Post your projects from the challenges and get critique from me (or potentially TA's in the future)
Get quick answers to tough After Effects questions
Connect with all the other awesome people going through the course at the same time (a great time and place to find people to collaborate with)
Weekly live videos where I'll do live critique of student work and I'll do open Q&A as well
In the future, this will be available as a self guided course. Those students will be invited into the alumni Facebook group, so we'll keep building a great community together.
On the other side of this course,
you're going to emerge with a fun new skill
that you can get paying clients for
or even just make fun art for yourself
(but I have a feeling you're interested in the money you'll make too).

If you're ready to commit to taking your animation game to the next level, I'll see you inside.
Enrollment will open up again sometime late in 2018 or early 2019, but with the Intro to After Effects and the Coaching Package bonuses and the $100 discount, now is the best time to join The Lettering Animation Course.
When does the course begin?
It will start June 27th and end July 25th.
What's the schedule for lessons and when projects are due?
New lessons and challenges come out Wednesdays and Saturdays.
Saturdays will be live sessions where there will be a mix of live training, student feedback and Q&A. These will be recorded and put into the course for replay.
What's the expected time commitment?
10-20 hours/week would be great. But I know that's not possible all the time, so if you can do around 5 hours a week, you should be able to tackle most of the projects. But you also have access to the course after it's over, so if you can't get through some of the lessons one week or do a challenge, you can still go back to it later.
Private community details
Everyone in this summer beta class will be in a Facebook group together. And after the course, you'll be able to join the alumni group. This group will grow over time as more students take the course and you'll have forever access to that alumni group.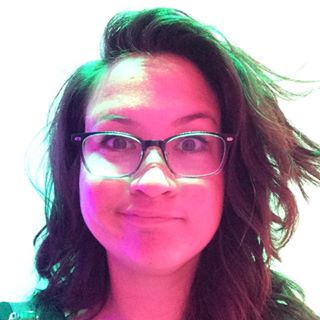 "I tried to learn After Effects on my own, but never really understood what I was doing or if I was doing it right.
Austin broke everything down so it was really easy to understand, and working on the projects and seeing my lettering come to life was so exciting!"

— Emily Rasmussen (@emilyras)

"I've tried Lynda tutorials. I've tried YouTube tutorials. I've tried just experimenting, myself. Nothing has given me the confidence that this course has given me in just 8 short weeks. It's amazing.
I would say it is 100% worth it! This course will teach you so much in such a short amount of time."
— Danielle Langdon (@cards365)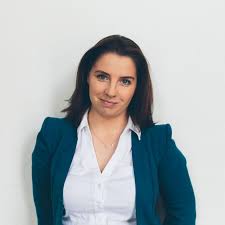 "It's so rewarding seeing that first flourish come to life or that first transition take over your screen. Once you start, make yourself accountable and see it to the end. You'll thank yourself for it."
— Jasmine Holmes (@jhdesigns)
Secret Extra Bonus!
There will be two special guest workshops.
I'm personally super excited to be sitting in on those workshops.
✍️An online lettering workshop by Ari Woeste (@ariwoeste) 🎉
🎞The other will be an animation workshop (guest host to be announced)
Enrollment closes Thur at 8 PM Pacific Time (11 PM EST)
This course is closed for enrollment.
30 Money Back Guarantee
I want you to be ultra satisfied with the course and the results you get. So if it's over your head or not what you expected, just shoot me an email and I'll hit the refund button.
Frequently Asked Questions
When does the course start and finish?
This is a 5 week course and the first week is available when you enroll. It officially starts on June 27th and ends on July 25th. Every week two new modules will unlock and you'll have access to that weeks lettering animation techniques, creative boost lessons and a new challenge for the week. Once the course is over, you will have forever access!
How long do I have access to the course?
How does lifetime access sound? After enrolling, you have unlimited access to this course for as long as you like - across any and all devices you own (except maybe that Razor flip phone you're still holding on to).
What if I am unhappy with the course?
We would never want you to be unhappy! If you are unsatisfied with your purchase, contact us in the first 30 days and we will give you a full refund, no questions asked.
Do I need to be good at lettering?
Nope! While it's a plus to have experience drawing and designing letters, it's not necessary. You will get a vectored lettering file for each challenge :D
What kind of time commitment will this take?
You should be able to commit between 3-15 hours/week. A minimum 3 hours each week will get you results... but if you REALLY want to see results, the closer you get to 10 or 15 hours per week, the better!