What you can expect to get out of the program
💎 You will learn how to pick a great project idea that is doable, yet challenging
🛠 Step-by-step weekly homework for pre-production and production
👥 Accountability to make progress on your project each week
🚀 Launch your personal project into the world
📅 A detailed plan to keep creating and promoting your personal project series beyond the accelerator
Do you have a difficult time...
... picking attainable goals?

... staying motivated and on track?
... prioritizing personal projects?
... keeping yourself accountable to finishing (or even knowing when to call it "done")?
... deciding between the 100 ideas you currently have?
The Personal Project Accelerator is built to help you overcome these very real hurdles.
Personal Project Accelerator
Beta
$297
👇
$197
When this program is out of beta, the price will go up to at least $297.
Your Instructor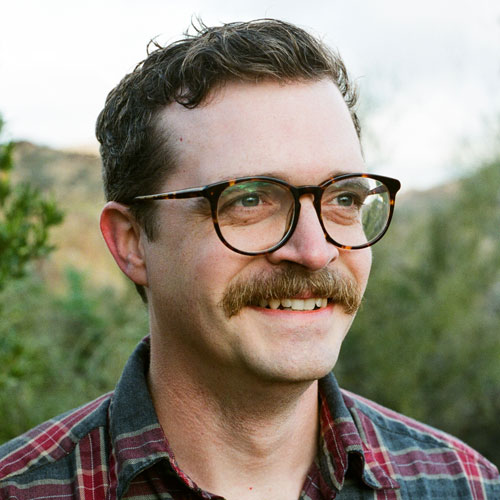 If you don't know me, hi 👋 I'm Austin. I've been designing and/or animating for about 12 years, but what really kickstarted where I am today was a personal project I started in 2016... the Animated Alphabet. Little did I know at the time that project would help me get some of my favorite clients to date (ConvertKit, Pat Flynn, Becca Clason, and many more), help me build an email list of 4,000 people, and launch a course that has brought in about $65k.
I'm passionate about animating things beautifully and teaching others how to do the same. Now I'm excited to help you get an effective personal project done! A personal project changed my life, it's changed the lives of so many others, and it can boost YOUR career as well.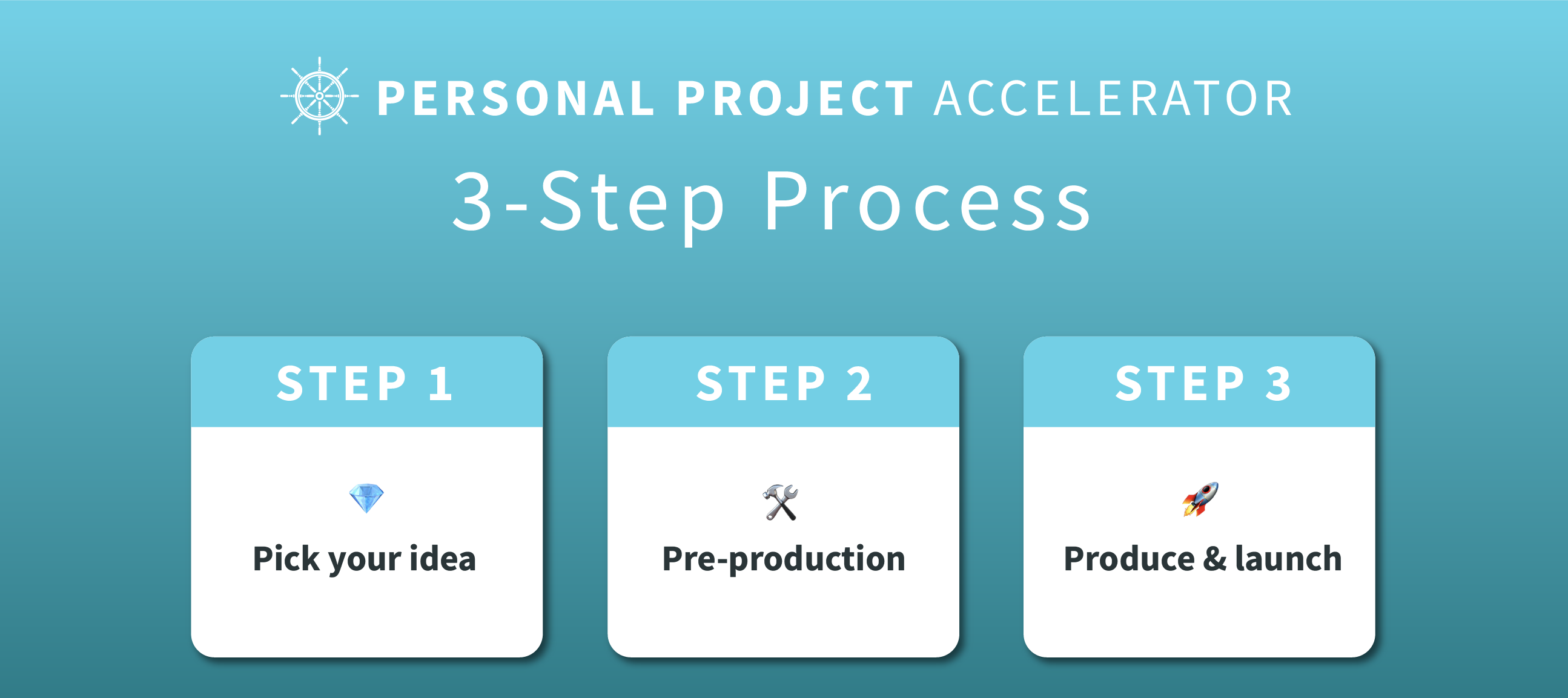 💎 Step 1: Pick your idea
You will learn how to pick a great project idea that is doable, yet challenging
We assess your current portfolio for hidden gems you might be overlooking.
We teach a technique for discovering an idea and style that will be in the doable, yet challenging zone. Every good personal project should be in this zone.
You will give your project idea creative parameters so you have a sandbox to play in. With unlimited creative options, you will get paralyzed. Constraints breed creativity.
You will submit your idea.
Theme + Style + Creative Parameters = Your Project Idea
🛠 Step 2: Pre-production
You need a plan of action. It's difficult to tackle a personal project if you're just winging it.
We'll guide you through putting together a moodboard
You'll actually put together your moodboard
You'll design your style frames based on the moodboard
You'll produce a rough animatic
You'll submit your pre-production work for review in your group.
Moodboard + Styleframes + Animatic = Your Pre-Production Work
🚀 Step 3: Produce and Launch
You get to business and produce then Launch your personal project into the world

You'll animate your project. Think in phases… a) rough blocking for timing, b) animate all the elements, c) finesse the animation adding secondary animation elements.
You'll get feedback and support from the group. It can be difficult to ask for critique, but getting and implementing feedback is how you will really grow as an artist.
I'll show you how to launch your personal project with a bang.
You'll launch your personal project!
BONUS: 📅 A detailed plan to keep creating and promoting your personal project series beyond the accelerator
Beta program details

4 week class (July 27 - Aug 23)

Week 1 - Picking the right idea

Week 2 - Pre-production

Week 3 - Production

Week 4 - Launch

Private Slack channel

3 weekly calls (M, T, W) @ 11am PT (these will be recorded)

Homework due each Sunday

Time expectation is 5-10 hours/week

Accountability (consequences for not turning in homework on time)
3 Weekly Calls
Monday 👨🏻‍🏫 Learning

We'll be teaching the core concepts in this session

Time for Q&A

Tuesday 👁 Over the shoulder training

You'll watch as we implement the concept you learned on Monday step-by-step

Time for Q&A

Wednesday 🤝 Work together

You'll work in small groups to make progress on your homework for the week

Time for Q&A
Accountability
📅 Each week you will have specific actions to complete for homework
✍️ The homework is given every Monday and you are responsible for completing it by Sunday @ 5pm PT
💰 The first time you fail to complete your homework on time, you are charged $100 and we give the money to a charity of our choosing
🚫 The second time you don't turn in homework on time, you are removed from the program
We want you to SUCCEED. That's why there are consequences. It's difficult to stay accountable when there are zero consequences.
So if this EXCITES you, this program will be great for you.
Current stats of the Personal Project Accelerator
Success Rate
100%
1
Number of Students
7
Personal Project Accelerator
Beta
$297
👇
$197
When this program is out of beta, the price will go up to at least $297.
Course Curriculum
Onboarding
Available in days
days after you enroll
Week 1 - Pick your Project
Available in days
days after you enroll
Week 2 - Pre-production
Available in days
days after you enroll
Frequently Asked Questions
When does the beta program start and finish?
June 1 - 27
How do you keep students accountable to getting the work done?
There is weekly homework due Sunday. The first time a student doesn't turn in homework on time, there is a $100 fee that goes to a charity of our choosing. The second time a student doesn't turn in homework on time, they are removed from the program. We are here to help you get results and these consequences are solid motivation.
What is your refund policy?
100% money-back guarantee if you do the work in the program and do not get the results.