Use promo code: TOGETHER to get 40% off.
I hope you and your loved ones are well during this global crisis.
The 40% Off Discount has been extended to the end of May. So you can become a member for $29/month (or $290/year). Use the promo code: TOGETHER and you'll get that price for as long as you're a member... not just one month or one year.
An extraordinary motion design career (and life)…
You love motion design, but that's not your end-all, be-all reason for existing. You crave something deeper.
Maybe you're like me... on an obsessive quest to not only make make your best work, but to have an amazing life in the meantime. You're willing to put in the work, but you're not willing to trade your life for a good portfolio. You know it's not worth it. There's gotta be a better way.
😱 Maybe you're in a job that sucks your soul... and you have a hard time creating personal projects to fill out your portfolio.
😰 Perhaps you're stressed about not bringing in enough money from client work to pay the bills each month.
🤑 Are you good enough to raise your rates? What should you be charging?
😬
You're not sure what you should focus on... character animation, 3D, cell animation, 2D motion graphics, or UI/UX animation?


There are so many potential obstacles to keep you from feeling confident in what you're doing.


Do you have a support system for helping you make these big decisions with confidence?
💬 Ask questions and get answers quickly on things like After Effects problems, animation feedback/critique, and pricing
🗣 Have deep and open conversations about difficult topics (ie. how much to charge, are you ready to go freelance, how to deal with a difficult client)
💎 Deepen your network (aka make good motion friends)
💼 Establish foundational business skills via monthly workshops
🧠 Discover mindsets that have been holding you back and swap them for mindsets that open you up to more opportunity and possibility in your life
🎞 Grow your animation skills through animation training videos and from getting feedback on your animations
The Pillars of Full Harbor Membership
In Full Harbor Membership, we take a wholistic approach to creating your extraordinary career and life.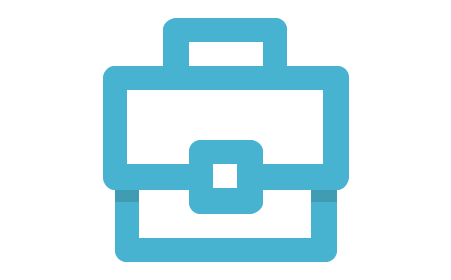 Business Foundations
As creatives, the business side is scary and frustrating. So these once-a-month workshops are essential for sharpening your business skills.
Building a More Effective Online Presence
How Much Do I Charge for Motion Design?
Being Financially Secure as a Freelancer
(see the full list in the Course Curriculum below)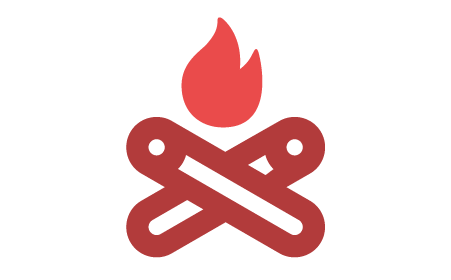 Full Harbor Chats
In an effort to get to know other members and share experiences and ideas, we do a topic-focused fireside chat.
This is a live, online video chat where we discuss the topic of the month as a group. All voices are heard and respected, and we always come out more informed and connected than we were going in.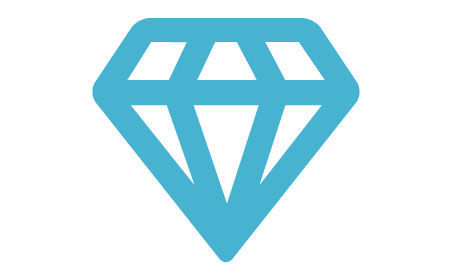 Private Slack
Members get access to the beating heart of Full Harbor Membership… the private Slack channel.
The beauty of this group is how much everyone cares about each other. We help each other out with project quotes, pricing questions, project feedback and one of the members even started a book club (thanks Coralie!).
Full Harbor Members are all top notch humans, whether they are just getting started or 10 year veterans in the industry.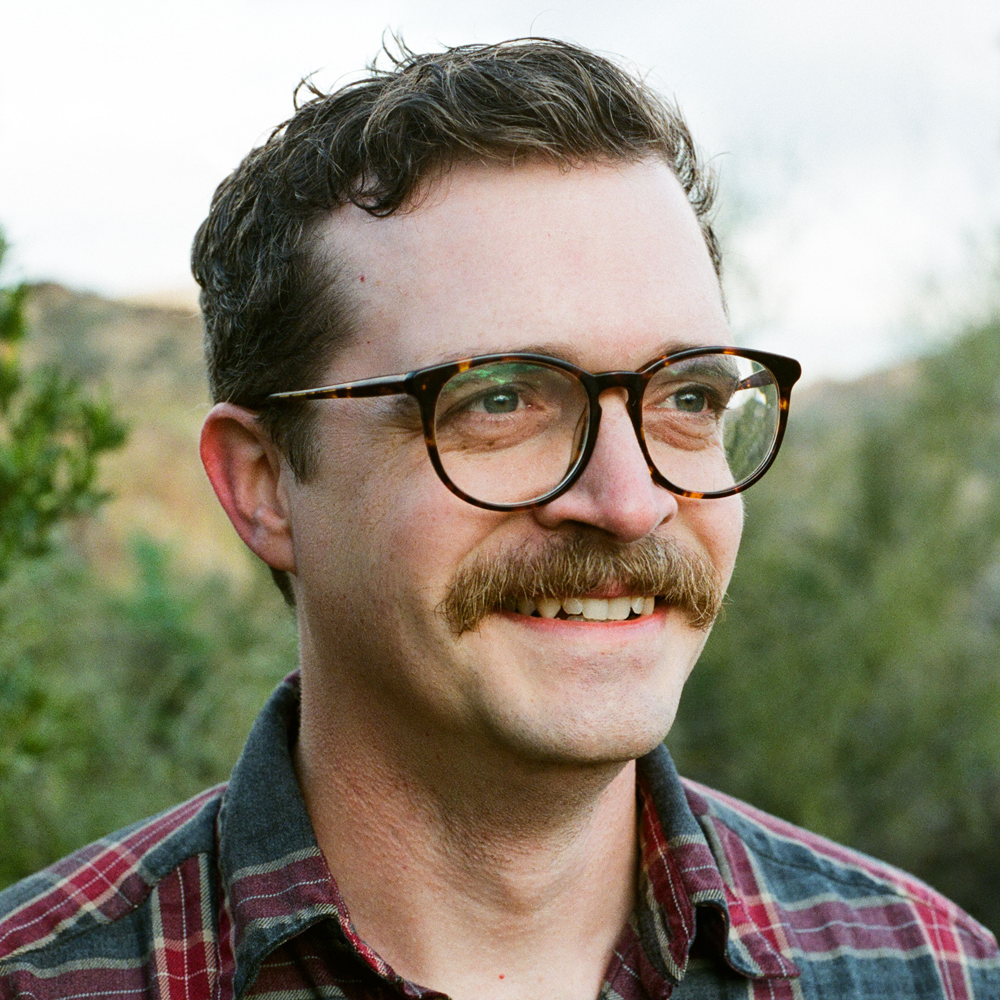 Hi, I'm Austin Saylor 👋
Half of my time, I'm a freelance motion designer doing work for clients like Honda, Pat Flynn, Vans, and ConvertKit.
The other half I'm running Full Harbor Membership and The Lettering Animation Course.
After my wife and I narrowly escaped our apartment burning down, we had the proverbial (as well as literal) fire lit under our butts. Life is too short to hope you get the career and the experiences you want. I spent the next year waking up early and putting everything I had into getting good at motion design. And one year later I left my day job to go freelance.
While I don't recommend the experience of losing everything in a fire, I want to transfer the urgency to act today for the future you want tomorrow.
I'm obsessed with living an extraordinary life, creating work that matters, and helping others in their own personal journey.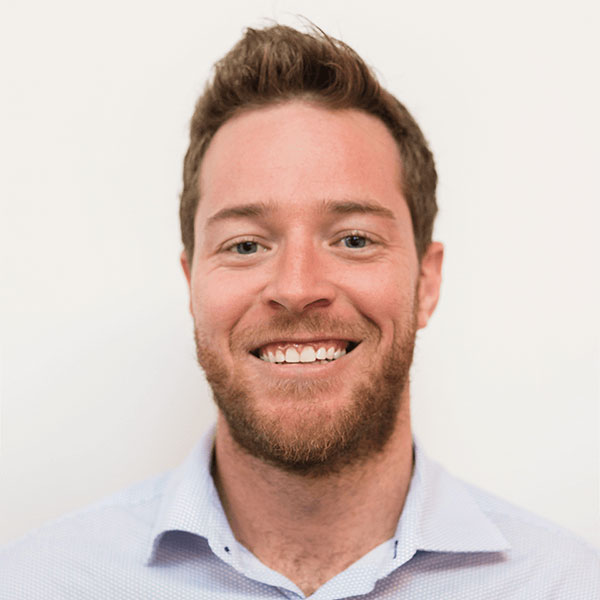 "Being part of the Full Harbor membership has had more benefits on my journey then I can list. It is great to be able to talk about all things motion from freelance questions, project feedback and even financial concerns.
The workshops Austin runs are also a great way to hear about interesting topics and being able to ask specific questions regarding that topic.
Since joining I have found myself reaching out to more people and overall just being more involved in the motion design industry as a whole."
– Brian Howlett, Motion Designer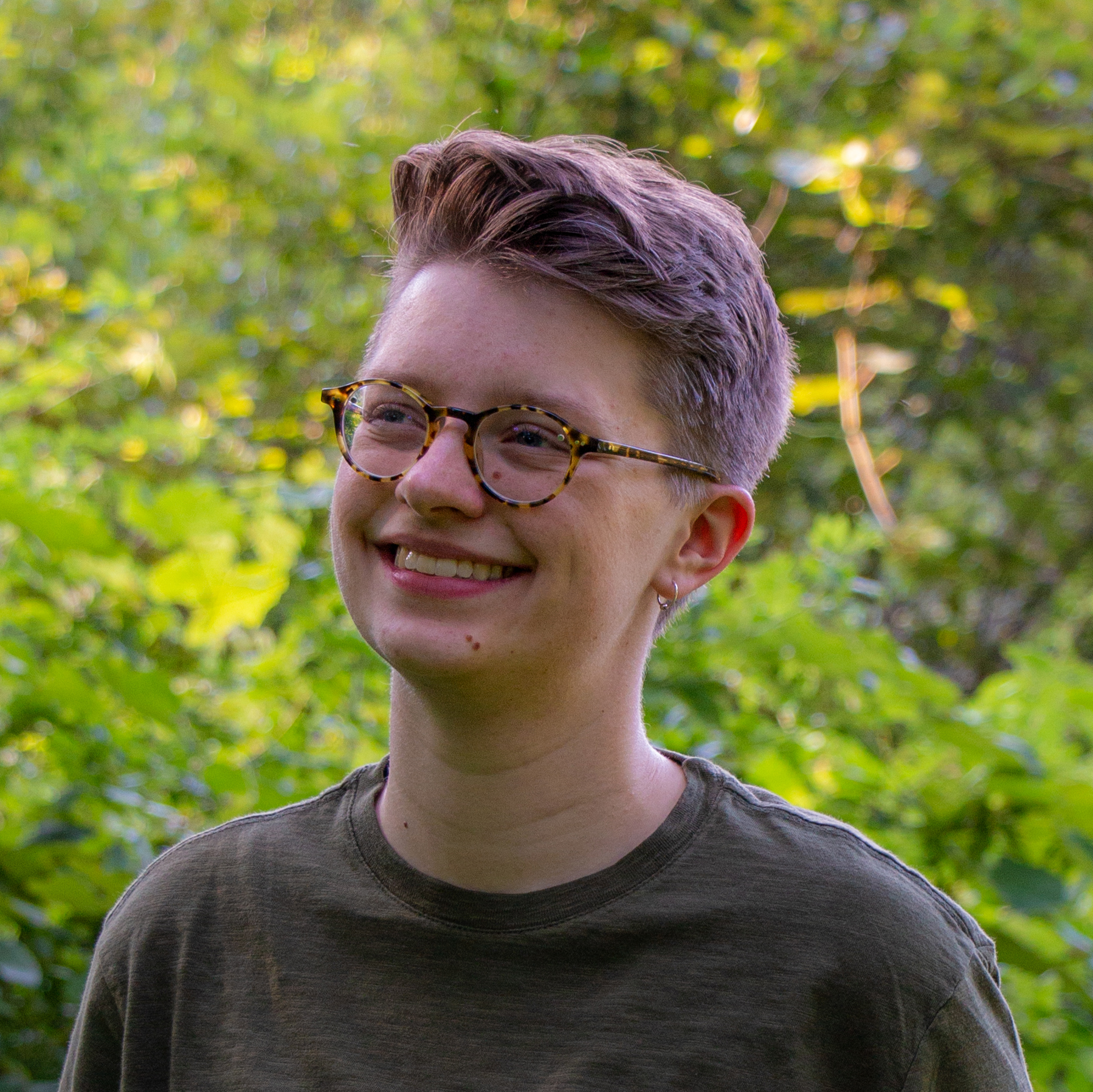 "Full Harbor is a community like no other. Each month, Austin inspires personal growth through live workshops on a variety of topics as well as animation training. He has cultivated a tight nit group that is always encouraging growth.
If you're looking for accountability towards growth, or just an amazing group of kind, positive colleagues – then Full Harbor is right for you."
– Allison Butler, Motion Designer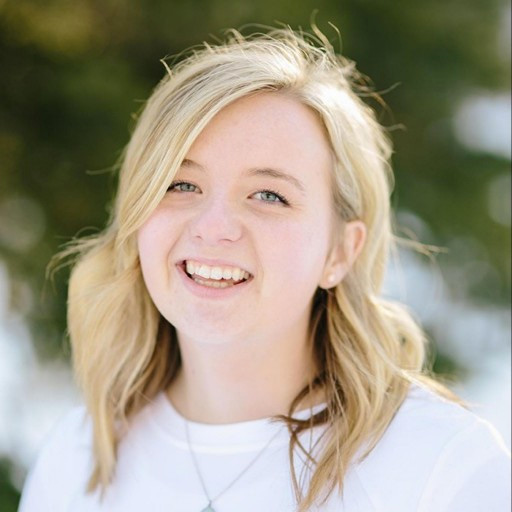 I've benefitted a ton from all the resources in Full Harbor, especially the 30 Day Networking challenge. Towards the middle of the challenge, I started emailing people and dream clients I admired outside of my industry, not expecting results or a response. But two of my favorite YouTubers ended up hiring me, and one is already a repeat client! Participating in this challenge led to thousands of dollars of exciting, portfolio-building work with MAJOR dream clients. Full Harbor is the best!!
–

Lindsey Deschamp

, Freelance

Motion Designer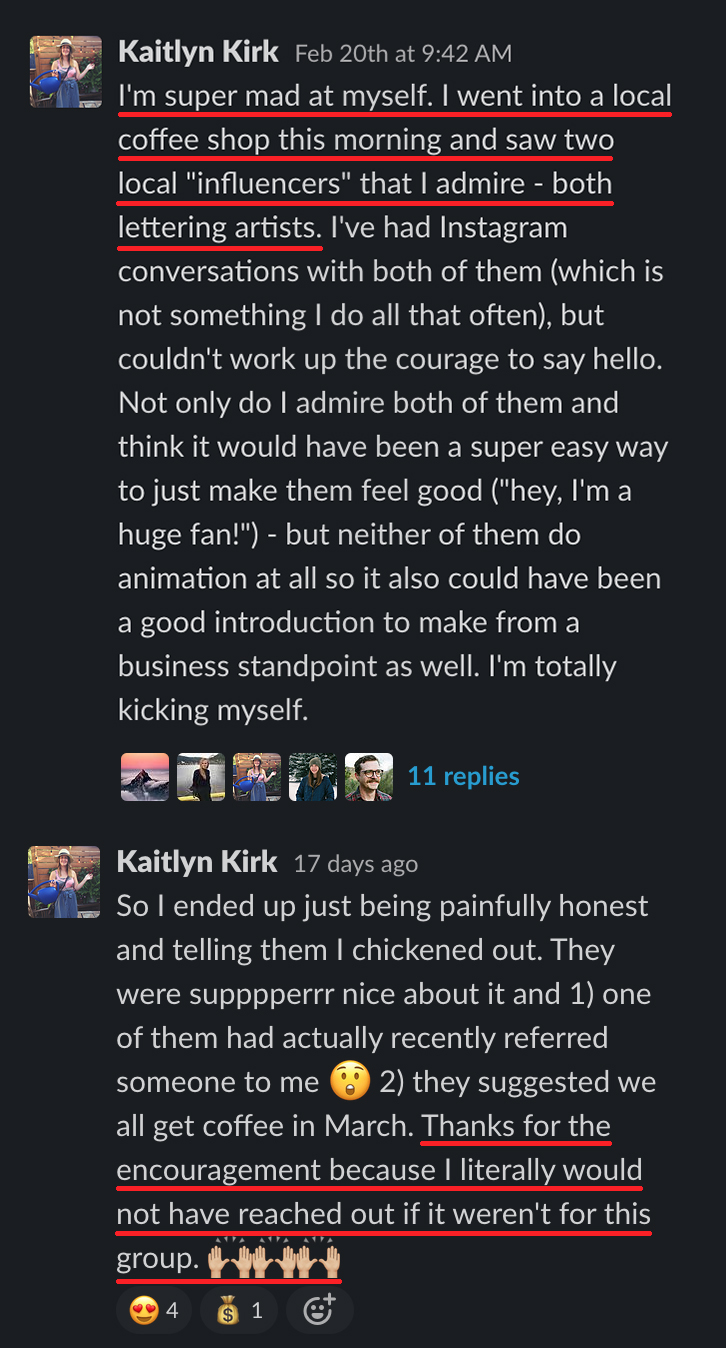 I love wonderful wins like this. The members in Full Harbor are here for you, even, or especially, when you feel down about yourself.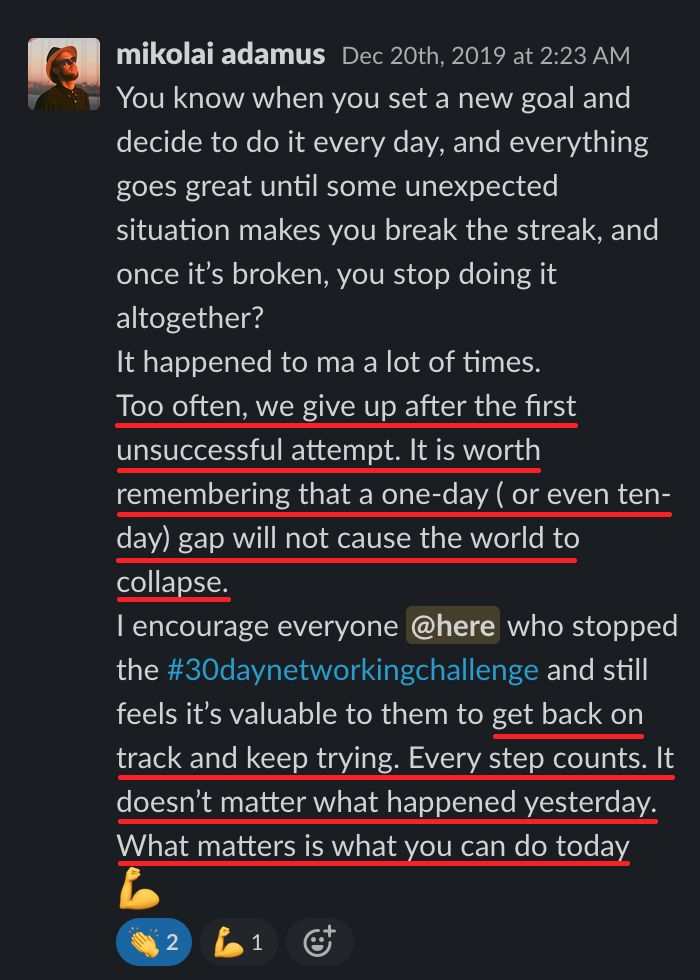 In December '19, we went through the 30 Day Networking Challenge together. Mikolai came through with some clutch advice on picking yourself back up when you fail.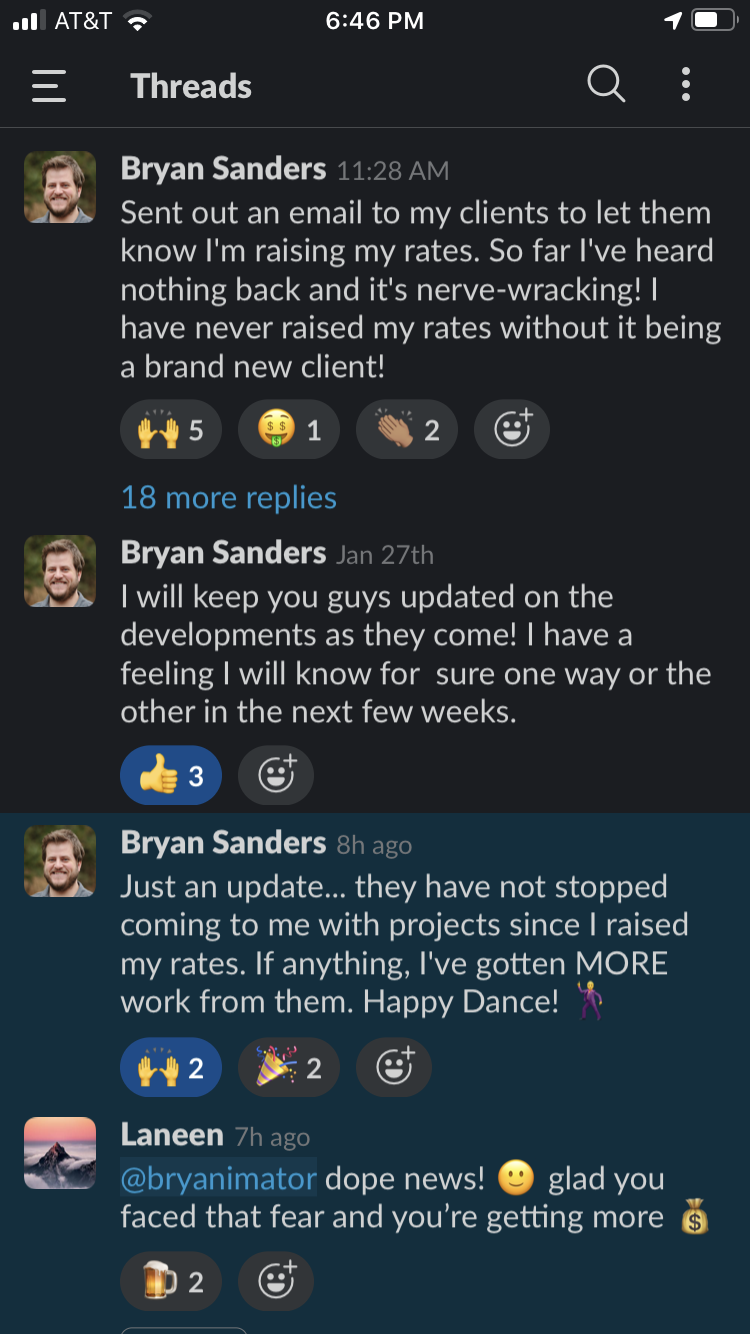 As a community, we encourage each other to grow... and it was awesome to see Bryan do the scary task of raising his rates with a current client. As you can see, this not only paid off in getting a higher rate, but also in getting more work from that client!
🥳🙌
I sent an email to all current members announcing that the price for membership is going up to $47/month in April. Here's what one member, Laneen, had to say...
Full Harbor Membership Pricing Plans
Yearly plan = $290/year.
» The price increases to $470/year the next time enrollment opens in April.
Monthly plan = $29/month
» The price increases to $47/month the next time enrollment opens in April.
Once the price goes up in April, it won't be going down, so don't miss this chance to get grandfathered into this either plan before it goes up to $47/month ($470/year).
By joining at $29/month (or $290/year), you'll get that price for as long as you remain a member 🙌


I created Full Harbor Membership to be a unique place for you, the motion designer, to:
🎞 Grow your animation skills
💎 Deepen your network (aka friends)
💼 Build foundational business skills
🧠 Develop mindsets for success
If you feel like any of that is missing in your life, I invite you to join Full Harbor Membership.
See you inside!
Use promo code: TOGETHER to get 40% off.
I hope you and your loved ones are well during this global crisis. For the whole month of April, you can become a member for $29/month (or $290/year). Use the promo code: TOGETHER and you'll get that price for as long as you're a member... not just one month or one year.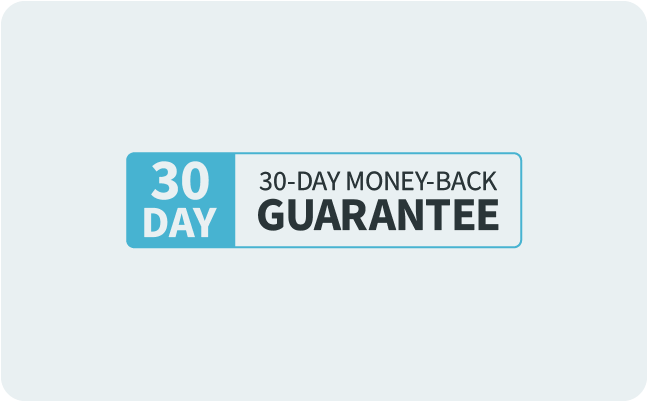 If you are unhappy with the membership within 30 days, you get a full refund.
FAQ
Q. How long do I have access to the membership material?
A. As long as you maintain your membership, you have access to all material in the membership.


Q. What if I am unhappy with the membership?
A. We would never want you to be unhappy! If you are unsatisfied with your purchase, contact us in the first 30 days and we will give you a full refund.
Q. Will there be new material added to the portal?
A. Yes, every month, we have a Full Harbor Chat (informal group chat on a topic) and Business Workshop that get added to the portal every month. We also add animation training and other goodies periodically.